The El Andalous hotel is aptly named. in its spacious architecture, its Moorish decor, its somptuous gardens, it evokes the golden age of Arab-Andalusian culture, exotically and romantically rich.
This distinguished hotel opens onto a landscaped garden of 7000 m2, a haven of freshness, scents and colors, ideal for meditation in the shade of a palm tree or dream under a starry night.
Located in the heart of the residential district of Marrakech, the Hivernage, 10 minutes walk from the historic "Jemâa El Fna", the city center, the minaret of "Koutoubia", the famous casino "LAMAMOUNIA" and gardens of the "Menara" are minutes away
El Andalous Hôtel & SPA
Avenue Président Kennedy,
40020 Marrakech,
Maroc
Contact us by email >>
(212) 0 524 44 82 26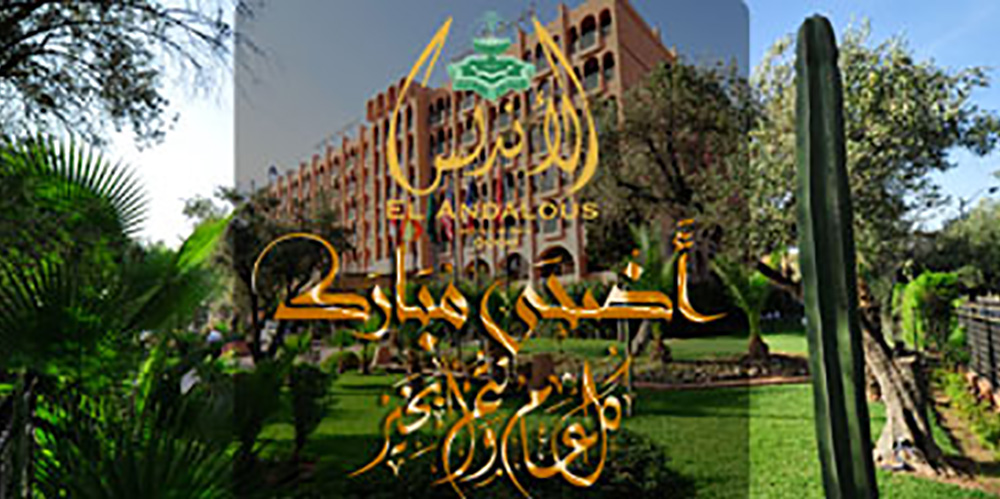 Accueil en VIP dans la chambre
Thé de bienvenue + Pâtisserie Marocaine

En savoir plus
Summer holidays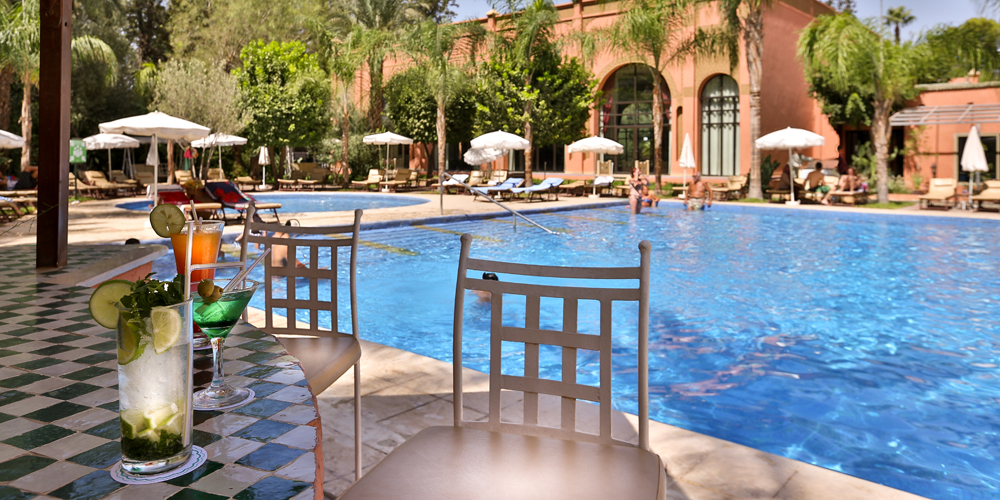 1 night for 2 people in a double room
En savoir plus
Achoura
Accueil spéciale pour les enfants et les ados
En savoir plus
Discover
Marrakech
Marrakech is certainly the most romantic, elegant and exciting city in the world and El Andalous is
ideally located to discover all its treasures.